24.13 million yuan! Kunming Area provides financial support for enterprises
Source: InKunming | 2021-12-14 | Editor:Rachel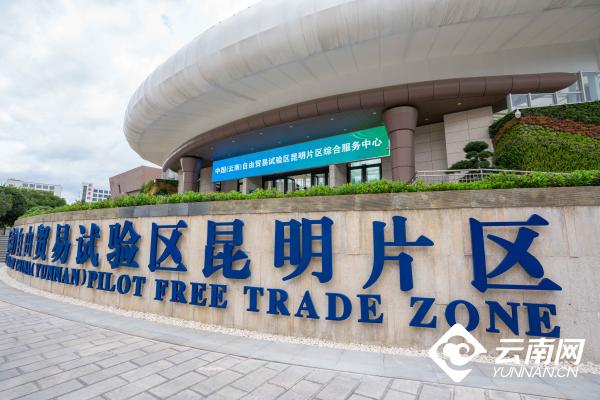 On December 7, working committee of Kunming Area of China (Yunnan) Pilot Free Trade Zone (FTZ) held a meeting, decided to provide 7.7381 million yuan for 8 enterprises as capacity enlargement and technology improvement funds, and 16.3931 million yuan for 64 projects conducted by relevant science and technology enterprises (platforms) as scientific and technological innovation funds, a total of 24.1312 million yuan.
The reward targets of 16.3931 million yuan include academician (expert) workstations, enterprises, programs and technological talents. 7.7381 million yuan will be awarded to industrial enterprises in Kunming Area to upgrade existing facilities, process conditions and production and service environment by adopting new technologies, processes, equipment, materials and intelligent applications.
"All support funds will be fully funded by December 20 to encourage enterprises to continue their efforts." Related person in charge of Kunming Area Management Committee said. For a long time, Kunming Area has always taken scientific and technological innovation as the core, deeply implemented the innovation-driven development strategy, and further enhanced the role of innovation in supporting economic development.
Up to now, there are 182 high-tech enterprises in Kunming Area, ranking the second in Yunnan Province. R&D accounts for 3.5% of GDP of the whole area, much higher than the average level of Kunming (1.73%) and Yunnan (0.95%). About 171 municipal or above research and development institutions are distributed in the area.
Kunming area attaches great importance to high-quality industrial development and has issued relevant policies to help enterprises develop. "Kunming Area has always been committed to reform, innovation and coordinated development, adding impetus to the development of the area." Related person in charge of Kunming Area Management Committee said. Focusing on industrial transformation and upgrading driven by scientific and technological innovation, the area has achieved remarkable results in improving scientific and technological innovation, strengthening the construction of innovation platforms, gathering high-tech industries, and promoting international exchanges and cooperation in science and technology. It has played an important demonstration and leading role in boosting the steady economic growth of Yunnan and Kunming.
Click here to view Chinese report
(Editors: Christine, Rachel)