To see Yunnan in the products with long history and culture at CIIE
Source: 昆明信息港 | 2021-11-08 | Editor:Amy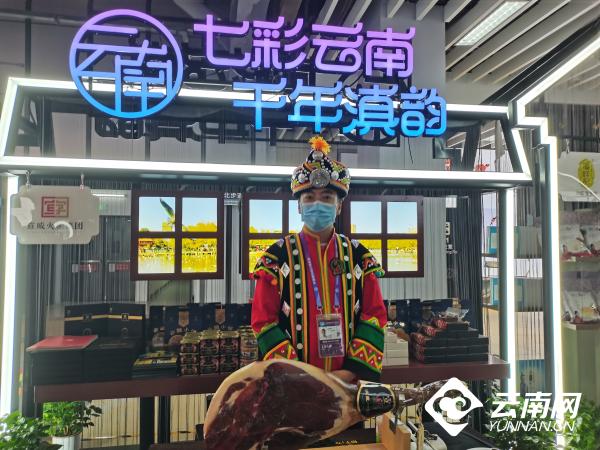 To see the world in a sand of grain and to see Yunnan in the products with long history and culture at the fourth China International Import Expo (CIIE). October 8 was the fourth day since the opening of CIIE, but the passion of visitors for the Yunnan exhibition has not diminished. Yunnan exhibition is displaying various famous products carrying intangible cultural heritage from local time-honored brands.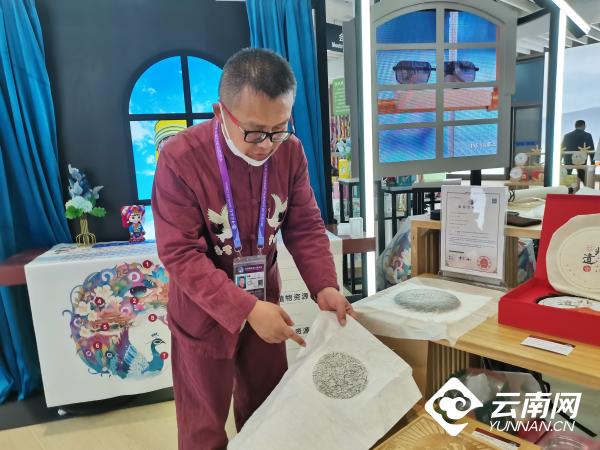 Shen Shiwei, the chief ham expert in Yunnan Xuanwei Ham Group Co., Ltd., explained that this yummy and transparent textured slice of raw ham is edible and cut from a pig's leg fermented in a cave for 4 years. Yunnan Xuanwei Ham is a time-honored company as an important national brand at CIIE.
"Each pan of tea has its unique tea texture, like their own 'identity cards'." Zhang Heng said, an inheritor of tea Chuantuo showing the special technique at Yunnan exhibition. Tea Chuantuo technique is an intangible cultural heritage. It happens at the last procedure of making a tea pan. When wrapping the tea pan with a piece of paper, the texture of tea will be carved on the paper to make the unique imprint, like the finger print of humans. This anti-counterfeiting mark is the first invention in China, and even the world.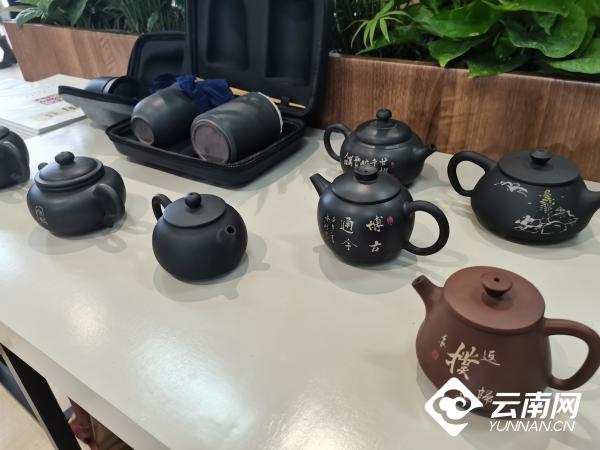 "China International Import Expo (CIIE) is an event with international influence. We came here to introduce Yunnan pottery to the guests from all over the world, along with some newly developed cultural and creative products."
Yi embroidery at Yunnan exhibition is drawing much attention from the guests. The products of Yi embroidery are delicate and beautiful with a variety of motifs like sun and stars, wild animals and flowers, ranging from notebooks to handbags.
Click here to view Chinese report
(Editors:Ines, Amy)